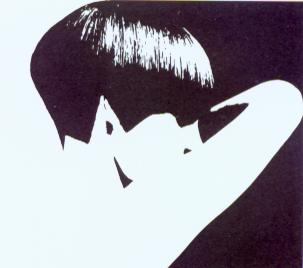 No time past seems to retain it's fascination quite like the sixties, and forty years after it all came to an end the decade shows no sign of losing it's appeal to writers and film makers. It was a time of huge social change but it's wrong to imagine that everyone under twenty five was involved in a massive and very cool mod project of turning the world upside down. The decade was experienced by different people in very different ways. It has always seemed to me that sixties people could be divided between those who wanted to shop in Biba and those that wanted to blow it up. A gross over simplification of course and not least because many people seem to have grown up at the time without either the style or the politics having had any impact on them at all.
One thing that can't be denied is that the sixties was a time of increasing social mobility but we tend to generalise about this. The Eastend photographers who started hanging out up west, the gangsters who thought that Princess Margaret was their mate, the sons and daughters of dockers and factory workers who became polytechnic lecturers, these were a tiny minority; albeit a minority that was beyond the imagination of their parents generation.
It has been said that the sixties, in the sense that most of us mean by the expression, that is the music style and politics , actually lasted from about 1966 until 1974. It's a fair observation.
When I look back on those times I am amazed. The people I met, the things that I did, the drugs I took. I sometimes wonder if it was all a dream.
Clearly it was not like that for everyone. Where I live now was at the time at the very heart of the sixties R&B scene, yet I know people who spent their youth just down the road from Eel Pie and never thought of going there. Just assumed that it was nothing to do with them. I have even met people who celebrated the spirit of '68 by choosing, that year of all years, to move to apartheid South Africa or Smith's Rhodesia. Unbelievable. The sixties was a time like no other, but for many it was happening to someone else.